Paternity Experience, Compassion, and Results
Lincoln Paternity Lawyers
Paternity Laws in Nebraska
Paternity is the legal term for establishing fatherhood. In Nebraska, the husband of a mother who gives birth to a child during the marriage is automatically considered to be the child's father. However, if the parents are unmarried when the child is born, paternity must be established. Additionally, paternity can be disputed in any case, including when the mother is married.
At Glasz Law, we represent both mothers and fathers in all types of paternity-related issues. Whether you need help establishing paternity or are facing a paternity dispute, our attorneys can help. We understand the sensitive nature of these cases, which is why we provide highly personalized and empathetic legal counsel. We are here to guide you through the legal process; reach out to us today to learn more during a free and confidential consultation.
Contact us online or call (402) 624-4637 to discuss your legal rights and options with one of our paternity lawyers in Lincoln.
How Paternity Is Established in Nebraska
When a child is born to a married, heterosexual woman, the state of Nebraska automatically assumes that her husband is the father of the child. However, if the mother is unmarried when the child is born, she and/or the father will need to establish paternity.
The simplest (and most affordable) way of establishing paternity in Nebraska is by signing a Voluntary Acknowledgement of Paternity. When both parents agree as to who the father of the child is, they may sign a Voluntary Acknowledgement of Paternity before a notary and submit it to the Department of Health and Vital Statistics. Once the document has been received, the father's name will be added to the child's birth certificate and he will agree to the rights and responsibilities of fatherhood, as established by the state's family laws.
Why Establishing Paternity Matters
Establishing paternity is very important. Not only does it allow fathers to be more involved in their children's lives, but it also ensures that children receive the proper emotional care, visitation time, and financial support they deserve and are owed by law.
Establishing paternity allows:
The father to assert his rights regarding visitation and child custody
The non-custodial parent (father or mother) to receive child support payments
The non-custodial parent to receive health care benefits and other financial support
The mother to receive financial assistance from the father for medical costs related to the child's birth, as well as back-pay child support payments for up to four years
Both parents to obtain important medical and/or genetic history from the father that may impact the child
The child to receive inheritance rights/benefits, such as Social Security payments or veterans' benefits
Establishing paternity is important for mothers, fathers, and children. It allows all parties to assert their rights and provides an opportunity for mutually beneficial relationships between parents and children.
What If Paternity Is Disputed?
If there is a disagreement about who the child's father is, either the mother or the man who believes himself to be the father of the child may file a paternity petition with the court. The court will then require the child, the child's mother, and the child's alleged father to undergo genetic testing to determine the identity of the child's father. If the alleged father fails to cooperate with the court's genetic testing order, the court may use this as evidence of his paternity.
A paternity petition can be filed whether the mother is married or unmarried at the time of the child's birth. It is important to contact a knowledgeable attorney for help with paternity disputes and related matters. At Glasz Law, our legal team is prepared to answer your questions, advocate for your rights, and guide you through the legal process.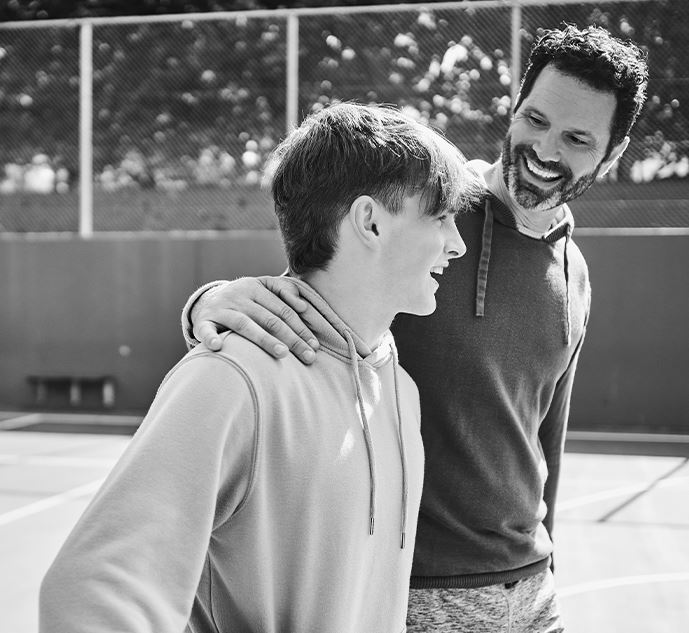 Contact Our Paternity Lawyers Today for Help with Your Case
We proudly offer a personalized, client-first approach when it comes to family law matters. Our Lincoln paternity lawyers have helped countless clients successfully protect their rights in regard to fatherhood, child custody, visitation, and child support. We understand that this is a difficult, emotionally charged situation, which is why we provide empathetic yet unbiased representation as we help you navigate the legal system.
Reach out to our firm today to schedule a free and confidential consultation; call (402) 624-4637 or contact us online.
"The communication we received was outstanding."

Nick was amazing working with us through this process. The communication we received was outstanding. Nick always returned calls and messages and always kept us informed with everything to do with the case. Nick was able to get us EVERYTHING we asked for. We highly recommended him and would use him again in a heartbeat.

- Matt C.