Felony Crimes Experience, Compassion, and Results
Lincoln Felony Defense Attorneys
We Handle Felony Crimes Throughout Nebraska
If you have been charged with a felony, you need an attorney who understands the seriousness of the situation. Felony charges can result in long prison terms and other severe penalties. If you are convicted, you could lose your job, your reputation, and your right to own a firearm.
Felony crimes are considered the most serious crimes in Nebraska, and the state will do everything in its power to convict you. At Glasz Law, we can challenge the evidence against you and work to get the best possible outcome in your case.
Contact our Lincoln felony defense attorneys at (402) 624-4637 to schedule a free consultation.
What Is a Felony?
In Nebraska, a felony is a crime that is punishable by imprisonment for one year or longer. Felony crimes are split into several categories, depending on the severity of the crime. For example, some felonies are considered violent crimes, such as assault, domestic assault, and sexual assault. Other felonies are property crimes, such as burglary, robbery, and arson.
Whatever the crime, felony charges can have a serious impact on your life. You could lose your job, your reputation, and your freedom. Felony convictions also make it difficult to obtain future employment, rent an apartment, or qualify for a loan. You could even lose the right to own a firearm, vote, or obtain certain professional licenses.
Our Lincoln felony defense attorneys can help you fight charges of any type. We know the state will be looking for any evidence they can use to convict you. We can work to build a strong defense for your case as we seek to protect your rights.
What Are the Penalties for Felonies in Nebraska?
The penalties for a felony crime depend on the type of crime and the circumstances involved. For example, a conviction for a Class IIIA felony assault can result in a prison term of up to five years. If the assault is a first-degree assault, the sentence can be increased to up to 50 years.
In addition to lengthy prison sentences, felony convictions carry steep fines—often ranging between several thousand to tens of thousands of dollars—as well as restitution to victims, probation, and other penalties. The severity of the sentence will depend on the circumstances of the crime.
What Are the Different Felony Categories in Nebraska?
There are several categories of felony crimes in Nebraska. These categories include:
Class I Felonies: Class I felonies are the most serious of felony crimes in Nebraska. This felony category is further subdivided into the following classes:

Class IA Felonies: First-degree murder is considered a Class IA felony in Nebraska and is punishable by death.
Class IB Felonies: A Class IB felony conviction carries a minimum prison sentence of 20 years and may result in a sentence of life imprisonment. Some examples of Class IB felonies include second-degree murder, certain child sexual assault offenses, and drug crimes involving large quantities of methamphetamine.
Class IC Felonies: The minimum prison sentence for a Class IC felony conviction is 20 years with a possible sentence of life imprisonment. Certain drug offenses involving the use or possession of a firearm, as well as those involving large amounts of cocaine or heroin, are classified as Class IC felonies.
Class ID Felonies: A Class ID felony conviction comes with a mandatory 3-year prison sentence and a maximum of 50 years in prison. Examples of Class ID felonies include assault, sexual assault of vulnerable individuals, certain hate crimes, and certain drug crimes.

Class II Felonies: Class II felonies are considered "less serious" than Class I felonies; however, they still carry harsh penalties. A Class IIA felony conviction comes with a maximum 20-year prison sentence, whereas other types of Class II felonies can result in up to 50 years imprisonment. Some examples of Class II felonies in Nebraska include arson, burglary, child abuse, human trafficking, manslaughter, robbery, sexual abuse, and theft of items or property worth more than $5,000.
Class III Felonies: In Nebraska, a Class III felony conviction carries a maximum prison sentence of four years, as well as nine months to two years of supervision following prison release. A Class IIIA felony is punishable by up to three years in prison, as well as post-release supervision of 9 to 18 months. Crimes classified as Class III felonies in Nebraska include assault by strangulation, computer crimes, forgery, fraud, mistreatment of an animal, and reckless vehicular homicide.
Class IV Felonies: In Nebraska, a Class IV felony conviction comes with a maximum two-year prison sentence, along with up to one year of post-release supervision. Some examples of Class IV felony crimes include abortion violations, misappropriation of funds, and some repeat theft crimes.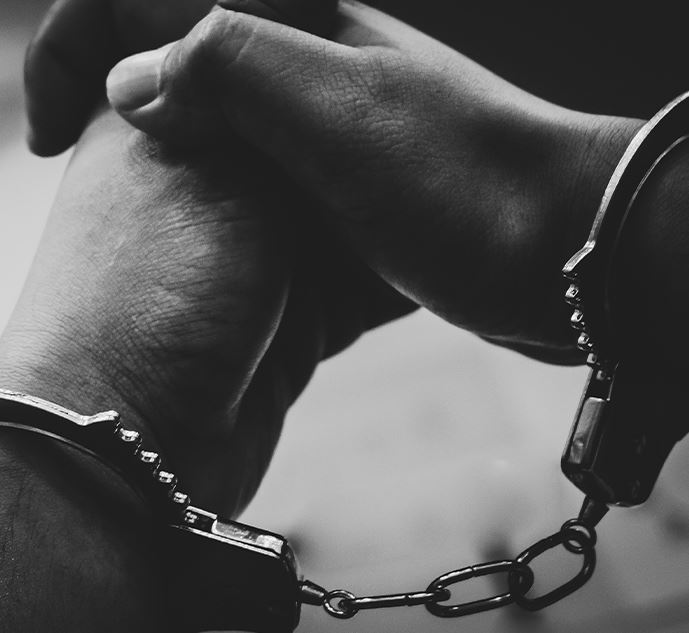 How Our Felony Crime Attorneys Can Help You
If you or someone you love has been charged with a felony, it is critical that you contact an experienced criminal defense lawyer right away. At Glasz Law, we provide aggressive defense on behalf of those accused of felony crimes throughout Nebraska. Our Lincoln felony crimes attorneys have extensive experience; we know what works and how to fight for the best possible outcome in your situation.
Give us a call today at (402) 624-4637 or contact us online to request a free consultation. We are available to assist you 24 hours a day, 7 days a week and have offices in both Lincoln and Omaha.
"The communication we received was outstanding."

Nick was amazing working with us through this process. The communication we received was outstanding. Nick always returned calls and messages and always kept us informed with everything to do with the case. Nick was able to get us EVERYTHING we asked for. We highly recommended him and would use him again in a heartbeat.

- Matt C.