Robbery Experience, Compassion, and Results
Lincoln Robbery Lawyer
Aggressive Defense for Robbery Charges in Nebraska
Robbery is a serious criminal offense that can lead to severe penalties if you are convicted. If you are facing robbery charges, it is important to consult with an experienced criminal defense attorney as soon as possible. At Glasz Law, we are committed to providing the aggressive legal representation you need to fight the charges against you. Our Lincoln robbery attorney will work tirelessly to protect your rights and help you make well-informed decisions every step of the way.
---
Call Glasz Law today at (402) 624-4637 or contact us online to schedule a consultation with our robbery attorney in Lincoln.
---
What is Robbery?
Robbery is a serious criminal offense in the state of Nebraska. It is defined as the act of taking another person's property or belongings through the use of force, intimidation, or the threat of force. The key elements that differentiate robbery from other theft crimes are the presence of violence or the threat of violence. In essence, robbery involves both the unlawful taking of property and the use of force or fear to accomplish the theft.
Robbery can take various forms, including:
Armed Robbery: This occurs when a person uses a deadly weapon or firearm to commit a robbery. Armed robbery is treated with extreme severity under Nebraska law and can lead to more severe penalties.
Strong-Arm Robbery: This involves the use of physical force or intimidation but without a weapon.
Bank Robbery: Robbing a financial institution, such as a bank or credit union, carries unique legal consequences and can be prosecuted at the federal level.
Home Invasion Robbery: When a person enters someone's home with the intent to commit robbery, it is considered home invasion robbery, which can result in severe penalties.
What are the Penalties for Robbery in Nebraska?
Penalties for robbery in Nebraska are severe and can vary based on the circumstances of the crime and the defendant's criminal history. Some of the potential consequences for a robbery conviction include:
Imprisonment: Conviction for robbery can result in a significant prison sentence. The length of the sentence depends on factors such as the presence of a deadly weapon and the use of violence during the crime.
Fines: In addition to incarceration, those found guilty of robbery may face substantial fines.
Probation: In some cases, probation may be an alternative to imprisonment, though it comes with its own set of requirements and conditions.
Restitution: Courts may order those convicted of robbery to pay restitution to the victim, covering the value of the stolen property and any related expenses.
Criminal Record: A robbery conviction can have a lasting impact on your criminal record, making it more difficult to find employment and housing and negatively affecting other aspects of your life.
Loss of Civil Rights: Conviction for robbery can result in the loss of various civil rights, including the right to possess firearms.
Defenses Against Robbery Charges
Some common defenses against robbery charges may include:
Mistaken Identity: Often, witnesses may not have a clear view of the perpetrator, leading to cases of mistaken identity. We can investigate the evidence and interview witnesses to challenge the accuracy of their identification.
Lack of Intent: In some cases, it can be argued that the defendant did not intend to commit robbery or use force.
Alibi: We may establish an alibi to prove that you were not present at the scene of the crime at the time of the robbery.
Duress: If you committed the robbery under threats of harm or violence against yourself or your loved ones, we can argue that you acted under duress.
Insufficient Evidence: Challenging the prosecution's evidence is a fundamental defense strategy. We can thoroughly examine the evidence, looking for weaknesses or inconsistencies.
Fourth Amendment Violations: If your rights were violated during the investigation, such as an unlawful search and seizure, we can challenge the admissibility of evidence obtained illegally.
Contact Our Robbery Attorney in Lincoln Today
If you or a loved one is facing robbery charges, don't face this complex legal battle alone. The Lincoln robbery lawyers at Glasz Law are here to provide you with the legal guidance, representation, and support you need. We understand the seriousness of your situation and are committed to protecting your rights and securing the best possible outcome for your case.
---
Contact Glasz Law today to get started with our Lincoln robbery lawyer.
---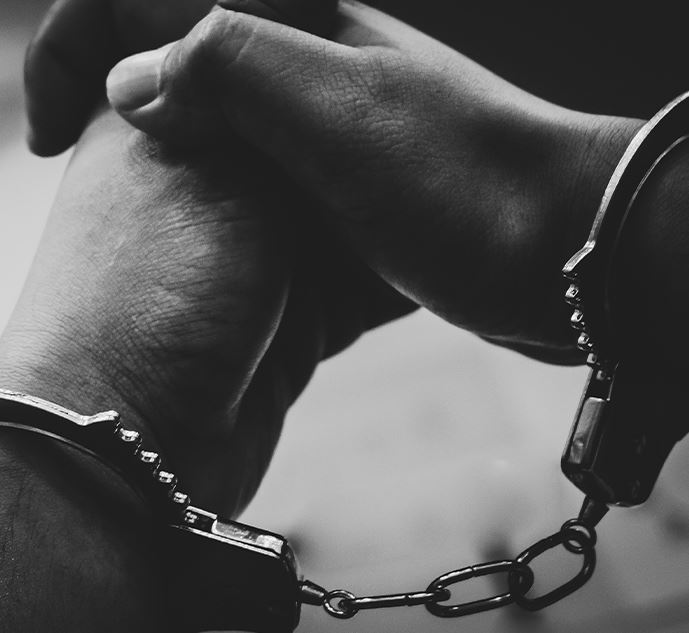 "The communication we received was outstanding."

Nick was amazing working with us through this process. The communication we received was outstanding. Nick always returned calls and messages and always kept us informed with everything to do with the case. Nick was able to get us EVERYTHING we asked for. We highly recommended him and would use him again in a heartbeat.

- Matt C.