Drug Crimes Experience, Compassion, and Results
Lincoln Drug Crime Lawyer
Providing Aggressive Defense for Your Drug Crime Charges
If you have been arrested or charged with a drug crime, it's important that you contact an experienced criminal defense attorney as soon as possible. At Glasz Law, our skilled and experienced drug crime attorneys in Lincoln can fight for you. We can work hard to build a strong defense for you as we fight to protect your rights and your future. You do not have to face your drug crime charges alone; put our team by your side.
To schedule a free and confidential consultation with our drug crime attorneys, call us today at (402) 624-4637 or contact us online. We handle cases throughout the state of Nebraska.
The Consequences of a Drug Crime Conviction
Drug crimes are some of the most serious crimes in Nebraska and throughout the United States. The penalties for drug crimes can be severe and life-altering, including long prison terms, thousands of dollars in fines, and the loss of certain rights. You may even be deported if you are not a U.S. citizen and are convicted of a drug crime.
While the penalties for drug crimes vary depending on the type of crime allegedly committed, as well as other factors, you may be subject to:
Jail time
Years in prison
Thousands of dollars in fines
Probation
Many drug crimes are charged as felonies in Nebraska, meaning they come with harsher penalties that could significantly affect your life. In addition to criminal penalties, a conviction will likely lead to lasting consequences in your life. You may have trouble getting or keeping a job, obtaining housing, securing loans, and more.
In short, if you have been arrested or charged with a drug crime, your future is at risk. We urge you to contact Glasz Law right away to learn how our experienced attorneys can fight for you.
Types of Drug Crimes in Nebraska
There are many different types of drug crimes in Nebraska, including:
Drug possession
Drug trafficking
Drug manufacturing
Drug cultivation
Drug paraphernalia possession
Drug possession with intent to deliver (drug trafficking)
Law enforcement and prosecutors take these crimes seriously; no matter the type of drug crime you have been accused of, it is important that you talk to a lawyer right away about your legal rights and options. The sooner you reach out to our team, the sooner we can begin building your defense.
How a Drug Crime Attorney Can Help
A drug crime conviction can ruin your life. You may lose your job, your reputation, your freedom, and your future. You should contact a drug crime defense attorney right away if you have been arrested or charged with a drug crime.
At Glasz Law, our Lincoln drug crime attorneys can provide you with the aggressive defense you need. We know how to challenge evidence and look for holes in the prosecution's case. Our attorneys understand what strategies work, and we take into account the unique factors and considerations of your case. Our goal is to obtain the best possible outcome based on your circumstances, whether that's a reduction of charges, reduced sentencing, a case dismissal, or an acquittal at trial.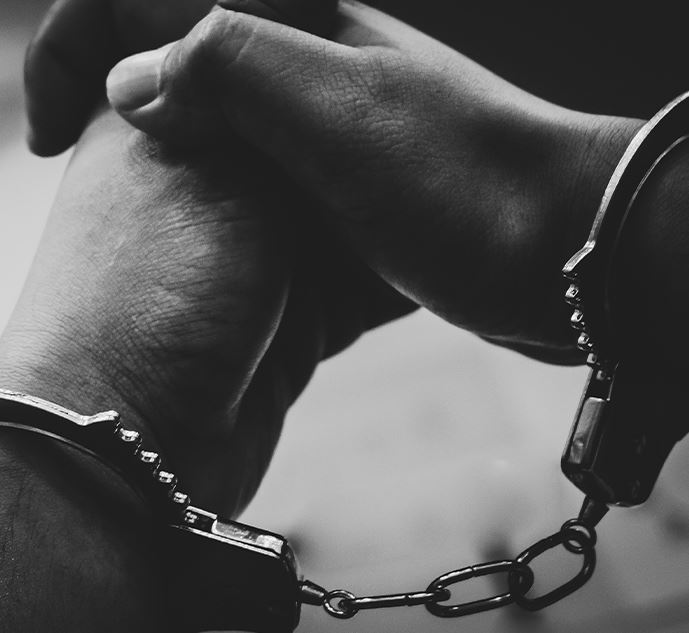 Contact Glasz Law for Help with Your Drug Crime Charges
If you or someone you know has been arrested or charged with a drug crime, contact our firm right away. Glasz Law is available 24 hours a day, 7 days a week. We offer free initial consultations so you can learn more about your options and get started on building a strong defense for your drug crime charges.
To schedule a free consultation with our experienced team, call (402) 624-4637. We have offices in Lincoln and Omaha, Nebraska. You can also reach us online using our secure contact form.
"The communication we received was outstanding."

Nick was amazing working with us through this process. The communication we received was outstanding. Nick always returned calls and messages and always kept us informed with everything to do with the case. Nick was able to get us EVERYTHING we asked for. We highly recommended him and would use him again in a heartbeat.

- Matt C.